INDUSTRY 4.0
De-mystify Industrial Digitalisation and Discover the Solutions for Tomorrow
Monitoring your critical assets to learn about their condition, behaviour and performance is one of the most cost-effective ways to minimise downtime, maximise uptime and reduce repair and maintenance costs.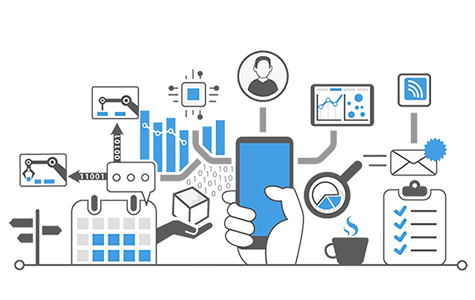 Industry 4.0 Featured in ERIKS Know+How Magazine
There is no denying the prospect of industrial digitalisation is both exciting and daunting in equal measure and no doubt each of you will be at different stages on the road to digital transformation. 
In our latest edition we want to help demystify this familiar buzzword into tangible day-to-day processes. We'll be providing you with an update on the latest news and technology available, taking an in-depth look at Industry 4.0 and all that comes with it, outlining some ways in which the industry can work together.
Know+How Hub
Keep up to date with the latest news and updates

STATUS MONITORING KEEPS HOTEL OPEN FOR BUSINESS
A hotel would have faced an expensive shut down situation from a fault which could have been easily missed until failure occurred. Discover how they identified the issue...
Contact
Get in Touch
For all general enquiries use the Enquire Online form - we'll connect you with the best member of our team for your query.  Alternatively, look up your local service centre...
Got a Technical Question?
We are proud to boast a strong team of technical specialists in each of our product and service areas. If you have a technical question a member of our team would be happy to help. 
Share Your Thoughts
At ERIKS we strive to deliver the best quality service and products. As part of this goal we encourage customers to submit feedback on their experiences so we can resolve any issues and concerns.