HYDRAULICS
Hydraulic systems are critical to most industrial plants. So finding the right partner to help you maintain, repair or refurbish or replace them is also critical.
We have the knowledge, skills and services to help ensure your hydraulic systems and equipment are always running at optimum efficiency, helping you to maintain maximum productivity at minimum total cost.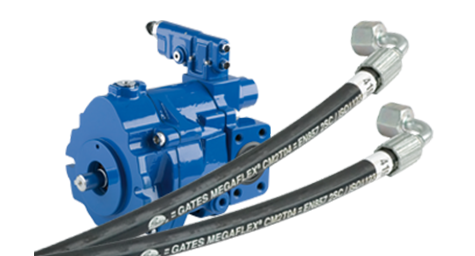 Product Know+How
We offer a wide range of hydraulic components, systems, hose, fittings and assemblies to meet your requirements, please feel free to raise an enquiry on the ERIKS Ireland team using the links below and we will get back to you as soon as possible.
Cancel the Emergency Call Out with Gates Hose Self-Assembly Starter Kits
WHY PAY A PREMIUM - CRIMP AND SAVE UP TO £180 PER ASSEMBLY!
When a hydraulic hose fails, it's an emergency. But that doesn't mean it has to cost you an emergency call-out-charge. Not when you can manufacture your own factory quality hose assemblies on the spot, in less time for less cost.
60 Minute Hoses
Most mobile hose service provide an ETA of 60 minutes from your first call. That stands for Estimated, not Exactly. With your own in-house crimper, you can usually manufacture your own replacement in less time than it takes the van to reach you, meaning your production could be back up and running before the mobile engineer has even opened his toolbox.
Starter Kits
The ERIKS £1 Crimper offer gives you a choice of professional standard Gates crimpers ranging from a lightweight hand-operated machine through to a more heavy-duty power-operated crimper.
Click the link below for more information.
Know+How Hub
Keep up to date with the latest news and updates
ERIKS in Action

ERIKS Hydraulics Increases Plant Efficiency and Reliability
When a problem arose for Calor Gas with their Hydraulic Power Pack they reached out to ERIKS for help. Find out how ERIKS solved the problem and delivered increased efficency with an improved design...
Hydraulic Cylinders from Parker Hannifin
Parker Hannifin manufacture a vast range of standard and special tie rod, roundline and "mill" type cylinders to suit all types of industrial cylinder applications. They are designed to deliver long, efficient service with low maintenance requirements.
Metric Tie Rod Series HMI/HMD

Compact series cylinders to ISO6020/2 and DN24 554 up to a working pressure of 210 bar
Spiral grooves machined into the faces of the pistons distribute oil rapidly, resulting in improved power delivery and higher productivity
The steel head and caps offer excellent fatigue resistance and zero porosity providing greater machine reliability and operator safety
Applications include: machine tools, presses, injection moulding, steel mills, gas turbines, crushers, tyre presses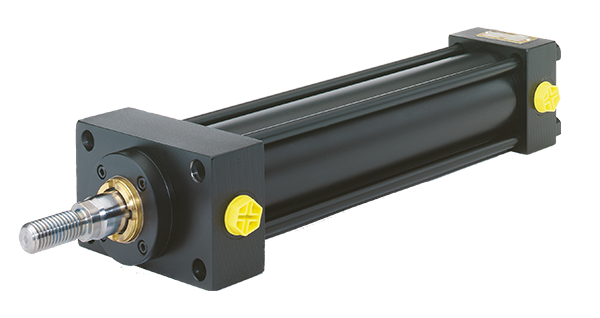 Roundline MMA "Mill Type" Series

Heavy-duty series designed for service in arduous applications where a rugged dependable cylinder is required - working pressure 250 bar
The range incorporates removable glands and separate bodies with detachable heads and caps for ease of maintenance
Optional cushions at the head and cap are progressive in action, providing controlled deceleration, reducing noise and shock loading
Applications include: machine tools, presses, injection moulding. die casting, power stations, damping systems, wind turbines, bridges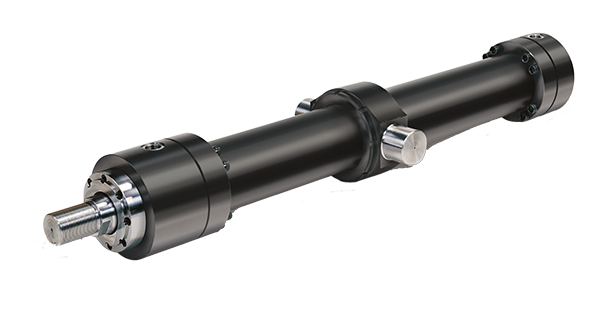 Contact
Get in Touch
For all general enquiries use the Enquire Online form - we'll connect you with the best member of our team for your query.  Alternatively, look up your local service centre...
Got a Technical Question?
We are proud to boast a strong team of technical specialists in each of our product and service areas. If you have a technical question a member of our team would be happy to help. 
Share Your Thoughts
At ERIKS we strive to deliver the best quality service and products. As part of this goal we encourage customers to submit feedback on their experiences so we can resolve any issues and concerns.