SKF Food Line Bearings
SKF have developed a complete range of hygienic and high performance bearing unit solutions for the most demanding Food and Beverage and clean environments (of course, including pharmaceutical).
It's time to reduce the risks to food safety...
With food recalls on the rise and safety regulatiuons becoming stricter across the globe, proactive food safety programs have become the norm.
As a result, SKF have introduced their new range of Food Line ball bearing units which promises to deliver:
Introducing the innovative Food Line ball bearing units from SKF
Specially developed to eliminate the spread of bacteria, they provide a solution to many food safety issues. 
Lubricated for life designed to withstand frequent washdowns, the new bearing units also solve many of the problems connected with traditional maintenance. 

Surpassing all expectations
Since it's prelaunch release these units have been in high demand, with nothing currently available on the market even coming close to what has been achieved in this product.
Featuring a sleek outer body, unique blue coloring and a variety of housings to suit all applications and being environmentally friendly with 59% pf the product recyclable, the benefits keep adding up.
Moreover, the Y Line units commonly known within the business are used in a variety of applications, and this new design features additional benefits over traditional units, such as: 
Innovative design with both open and closed design for hygiene units
Unique gutter sealing arrangement
Optical detectability in case of accidental contamination
Choice of stainless steel or zinc coated insert bearings,
Pre-lubricated with NSF H1, Halal & Kosher certified allergen free grease
Relubrication free
Want to learn more? 
Get in touch with us using the button below or keep scrolling to download the brochures from SKF.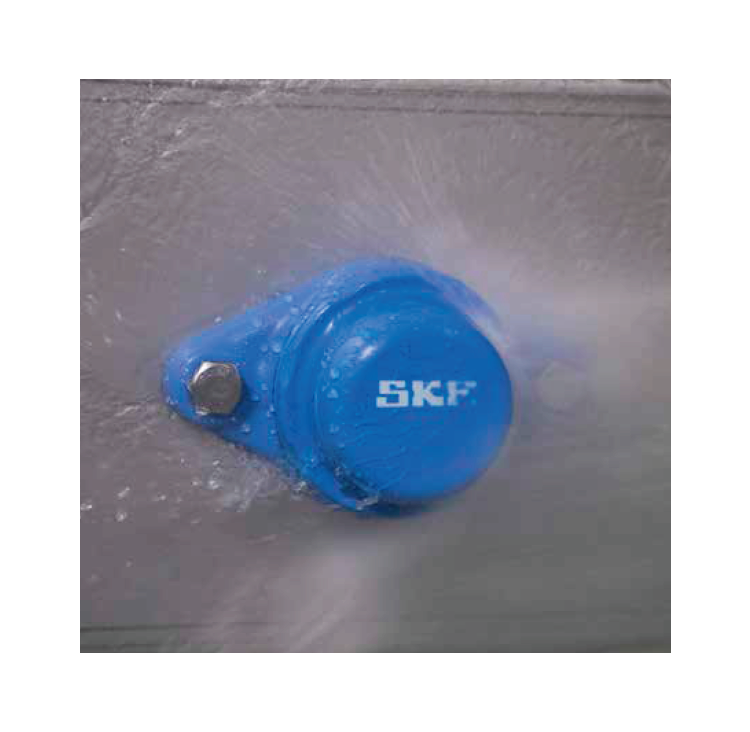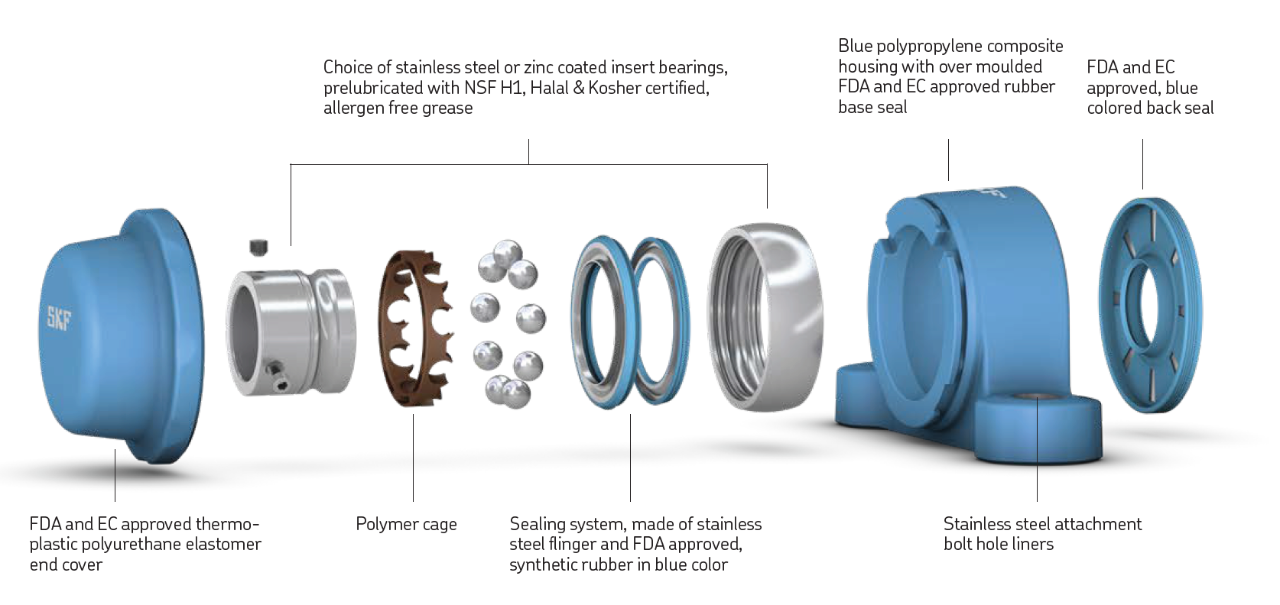 ERIKS in Action

Case Study: SKF Food Line Passes it's Trial
A food and beverage manufacturer undertook a 6-month trial of SKF's Food Line Y bearings and found the results to be more than satisfactory!
How to Contact ERIKS
Get in Touch
For all general enquiries use the Enquire Online form - we'll connect you with the best member of our team for your query.  Alternatively, look up your local service centre...
Got a Technical Question?
We are proud to boast a strong team of technical specialists in each of our product and service areas. If you have a technical question a member of our team would be happy to help. 
Share Your Thoughts
At ERIKS we strive to deliver the best quality service and products. As part of this goal we encourage customers to submit feedback on their experiences so we can resolve any issues and concerns.