The Challenge of Obsolescence
Strategies for Managing and Maintaining an Ageing Asset Base
Even the most modern factories rely on maturing equipment - it is often well-made, reliable and does not need immediate replacement. Still, the word "Obsolete" presents a significant challenge for many. Thankfully, the solution lies in the management of "obsolete equipment".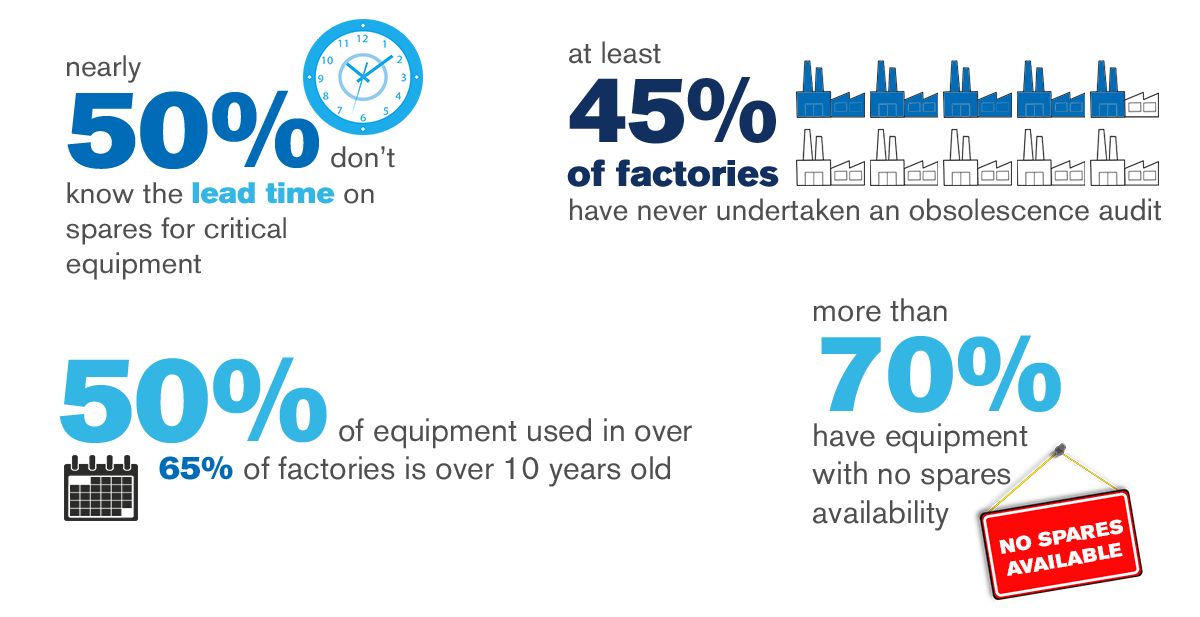 Discover what else ERIKS found out about industry attitudes towards obsolescence in our new research paper; available below!
The Challenge of Obsolescence
NEW WHITEPAPER: Strategies for Managing and Maintaining an Ageing Asset Base
ERIKS has once again teamed up with the IET to create a new whitepaper exploring UK industry's exposure to obsolescence.
Discover current attitudes towards obsolecence, including policies and how it is being managed on the ground.
Begin Managing Industrial Obsolescence in 3 Simple Steps...
You're Not On Your Own - We're Here to Help
We've made it sound easy...
However for many companies implementing these steps requires precious resources and expertise that many companies cannot afford to spare or simply do not have.
ERIKS can do the leg work by performing a full Obsolescence Audit for you.
With our years of expertise, identifying criticality in a variety of environments comes easy to us, we can let you know which equipment is integral to your operations so you can focus on what really matters first.
When it comes to spares we know what's needed and the recommended shelf life, if it's sensible to order stock in we can tap into a wide variety of suppliers and connections for the best possible turnaround.
Finally, if spares are getting harder and harder to acquire or cannot be found, our engineers have the know-how and resources to re-engineer the perfect component to keep your plant up and running.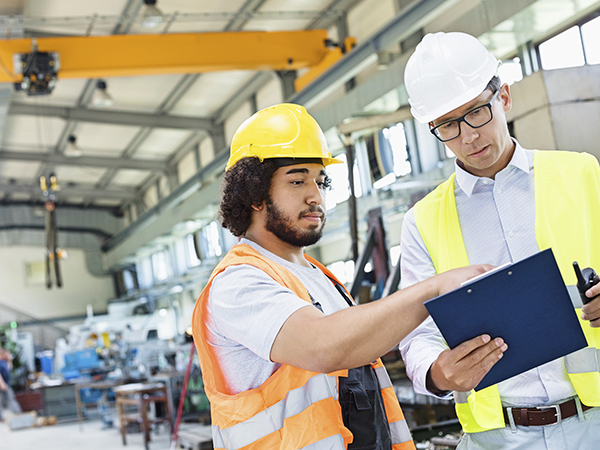 ERIKS in Action
Saving you time and money, each and every day

Pump Asset Management Extends MTBF to Over 1.5x Industry Target
By impletemting ERIKS Asset Management a major drinks manufacturer was able to achieve an average MTBF of 90 months against an industry standard of 60 months. 
Too Many Assets and Not Enough People?
Engineers running around checking plant status?
Then you need to switch to status MONITORING from ANY/MANY locations with ERIKS e-Connect and keep up to date anytime via the cloud. 
Contact
Want to know more?
If you've got any questions or are interested in ERIKS' Obsolescence Audit offering, please use the link below.