LUBRICATION
Effective lubrication does so much more than simply keep your machinery running.
Truly effective lubrication has the capability to actually reduce your overall operating costs, boost your productivity, ensure product safety and hygiene and reduce your environmental impact.
The Right Solution For Life
Reduce Costs and Improve Safety with Simalube Automatic Lubricators
COST EFFECTIVE MAINTENANCE
The introduction of a simlaube fully automated lubrication system greatly extends the service life of components such as bearings, chains, gearboxes, conveyors and other mechanical components.
When comparing traditional manual lubrication (grease gun) with an automatic lubrication system the savings can be substantial. For example, a production site which changes from manual to automatic lubrication on just 50 grease points can save up to £7,000 a year. A fully automated site with approx 500 grease points can save up to £70,000 a year!
MINIMISE DANGER AND PREVENT ACCIDENTS
When installed, workers spend much less time in danger zones where lubrication point are difficult to access, have less exposure to noise, dust and the danger of rotating machine parts, resulting in increased workplace safety.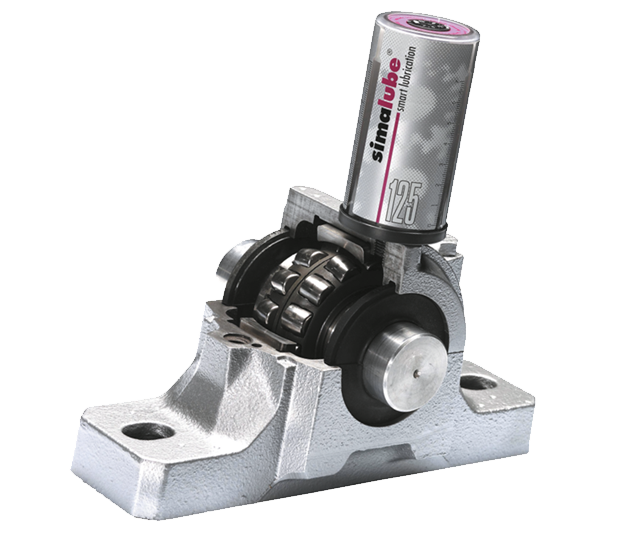 Product Know+How
We offer a wide range of lubrication products and solutions to meet your requirements, please feel free to raise an enquiry on the ERIKS Ireland team using the links below and we will get back to you as soon as possible.
It's time to reach the unreachable with WD-40 Flexible!
Introducing new WD-40 Flexible, with a super bendy, flexible metal straw that can be shaped to cope with every angle, corner, unseen target and difficult-to-reach area you can imagine.
Whilst the Smart Straw allows users to target very specific areas, WD-40's new metal flexible straw gives you an even more convenient delivery system, holding whatever shape it is bent into to allow application in incredibly tight, intricate spaces such as around pipework and behind panels.
More information also available in a handy problem solver!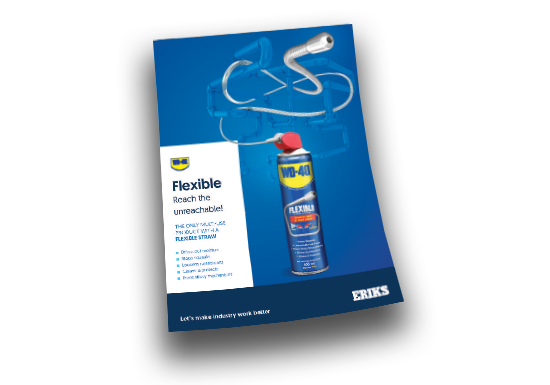 Know+How Hub
Keep up to date with the latest news and updates
ERIKS in Action
Saving you time and money, each and every day

Reduces Risk, Consumption, Time and Cost
Research has suggested that lubrication related issues have risen by a staggering 18% in the last five years. But these inconvenient problems can be easily eliminated by selecting the right lubrication application.
Contact
Get in Touch
For all general enquiries use the Enquire Online form - we'll connect you with the best member of our team for your query.  Alternatively, look up your local service centre...
Got a Technical Question?
We are proud to boast a strong team of technical specialists in each of our product and service areas. If you have a technical question a member of our team would be happy to help. 
Share Your Thoughts
At ERIKS we strive to deliver the best quality service and products. As part of this goal we encourage customers to submit feedback on their experiences so we can resolve any issues and concerns.