INDUSTRIAL HOSE AND BELLOWS
ERIKS Industrial Hose offers both MRO and OEM customers an extensive level of technical know-how, engineering capability and stock availability.
Our dedicated design and manufacturing facility in Northampton is staffed by an experienced team of application engineers and designers who are on hand to identify customer issues and to propose, design and manufacture solutions.
Goodall® DuraCrimp® Utility System - The Safe Crimping Connection
MITIGATE HOSE FAILURE WITH LEAK-FREE RELIABILITY
Goodall® DuraCrimp® Utility is a new, exclusive, and safe crimping system for Goodall Utility hoses.
We often witness unsafe handling of water and compressed air hoses in industry today. In many cases, users underestimate the danger when a coupling disengages at an air pressure of 10 bar/150psi.
Because Goodall manufacture the hoses, ferrules and fittings you are guaranteed a leak-free connection, as well as complete compatibility between hose and accessories as part of the package.
Take a look at the full range in our new brochure.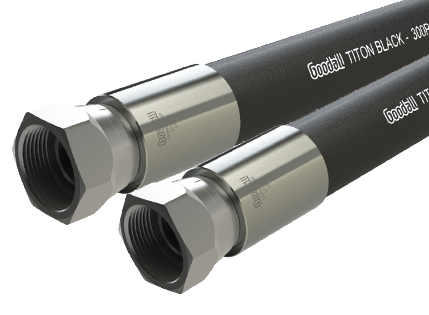 Product Know+How
We offer a wide range of industrial hose solutions to meet your requirements, please feel free to raise an enquiry on the ERIKS Ireland team using the links below and we will get back to you as soon as possible.
Hose and Ducting Solutions from Griflex
A SAFE CONNECTION
Griflex offer a comprehensive and diverse product range which includes, braided hoses, wire reinforced hoses and suction and delivery hoses.
All Griflex products are UV stablised to offer an extended service life. Their heavy-duty and wire reinforced hoses provide high perfomance levels even when wear-and-tear is part of the job.
Whatever your requirements Griflex will have a hose that will outperform your expectations and save you time and money on hose replacements.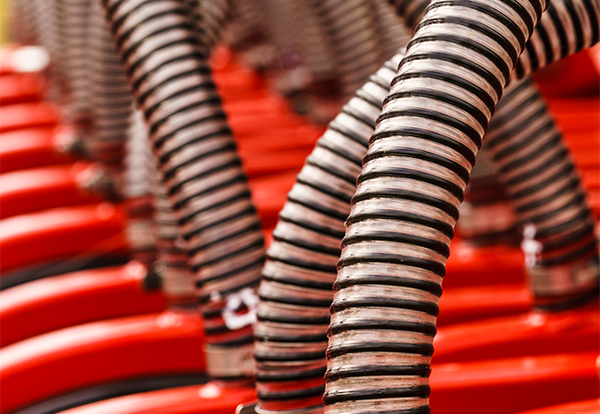 Know+How Hub
Keep up to date with the latest news and updates
ERIKS in Action
Saving you time and money, each and every day
Contact
Get in Touch
For all general enquiries use the Enquire Online form - we'll connect you with the best member of our team for your query.  Alternatively, look up your local service centre...
Got a Technical Question?
We are proud to boast a strong team of technical specialists in each of our product and service areas. If you have a technical question a member of our team would be happy to help. 
Share Your Thoughts
At ERIKS we strive to deliver the best quality service and products. As part of this goal we encourage customers to submit feedback on their experiences so we can resolve any issues and concerns.