SAFETY EQUIPMENT
The working environment and legislation determine the most appropriate protection to safeguard your people in the workplace.
We can help ensure you meet those needs whilst empowering your teams productivity.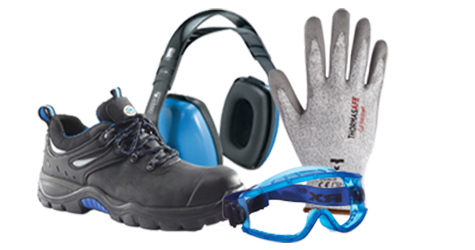 The Right Solution For Life
Product Know+How
We offer a wide range of PPE and safety equipment to meet your requirements, please feel free to raise an enquiry on the ERIKS Ireland team using the links below and we will get back to you as soon as possible.
Non-Safety Helmet Attachment/Visor
This lightweight, durable screen fits easily onto a hard hat and offers ultimate protection from fluid and splashes to the face, while maintaining super comfort and optimum visibility for the wearer.
It provides all day protection and is spacious enough to comfortably fit prescription eyewear.
Lightweight, durable transparent screen
Compatible with most hard hats
Easy to fit
No headband required
500 micron, APET optical clear
Suitable for use with prescription eyewear
TAKING YOUR SAFETY SERIOUSLY
Your employees are your most valuable asset and we are committed to working with your business to reducing workplace accidents and establishing a safer and more productive working environment.
Our goal is to reduce workplace accidents to zero and to ensure that your employees return home safely each and every day we our range of specially selected PPE.
Head protection
Hearing protection
Eye and face protection
Respiratory protection
Hand and arm protection
Clothing
Footwear
Fall protection
Skin hygiene
Spill control
Site safety
Know+How Hub
Keep up to date with the latest news and updates
ERIKS in Action
Saving you time and money, each and every day
Contact
Get in Touch
For all general enquiries use the Enquire Online form - we'll connect you with the best member of our team for your query.  Alternatively, look up your local service centre...
Got a Technical Question?
We are proud to boast a strong team of technical specialists in each of our product and service areas. If you have a technical question a member of our team would be happy to help. 
Share Your Thoughts
At ERIKS we strive to deliver the best quality service and products. As part of this goal we encourage customers to submit feedback on their experiences so we can resolve any issues and concerns.