AUTOMATION
With a dedicated team of design and application engineers, we are proud of our ability to meet your specific product or project requirements.
Our success is in giving you impartial support combining the latest technological innovations from an individual motor to a complete turnkey solution, with an emphasis on flexibility and reliability.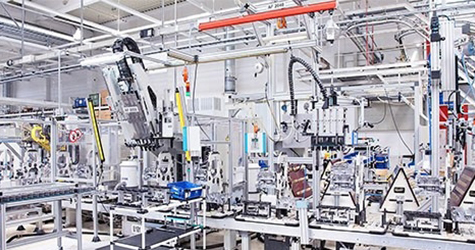 Product Know+How
We offer a wide range of automation product solutions to meet your requirements, please feel free to raise an enquiry on the ERIKS Ireland team using the links below and we will get back to you as soon as possible.
Know+How Hub
Keep up to date with the latest news and updates
ERIKS in Action
Saving you time and money, each and every day
Contact
Get in Touch
For all general enquiries use the Enquire Online form - we'll connect you with the best member of our team for your query.  Alternatively, look up your local service centre...
Got a Technical Question?
We are proud to boast a strong team of technical specialists in each of our product and service areas. If you have a technical question a member of our team would be happy to help. 
Share Your Thoughts
At ERIKS we strive to deliver the best quality service and products. As part of this goal we encourage customers to submit feedback on their experiences so we can resolve any issues and concerns.